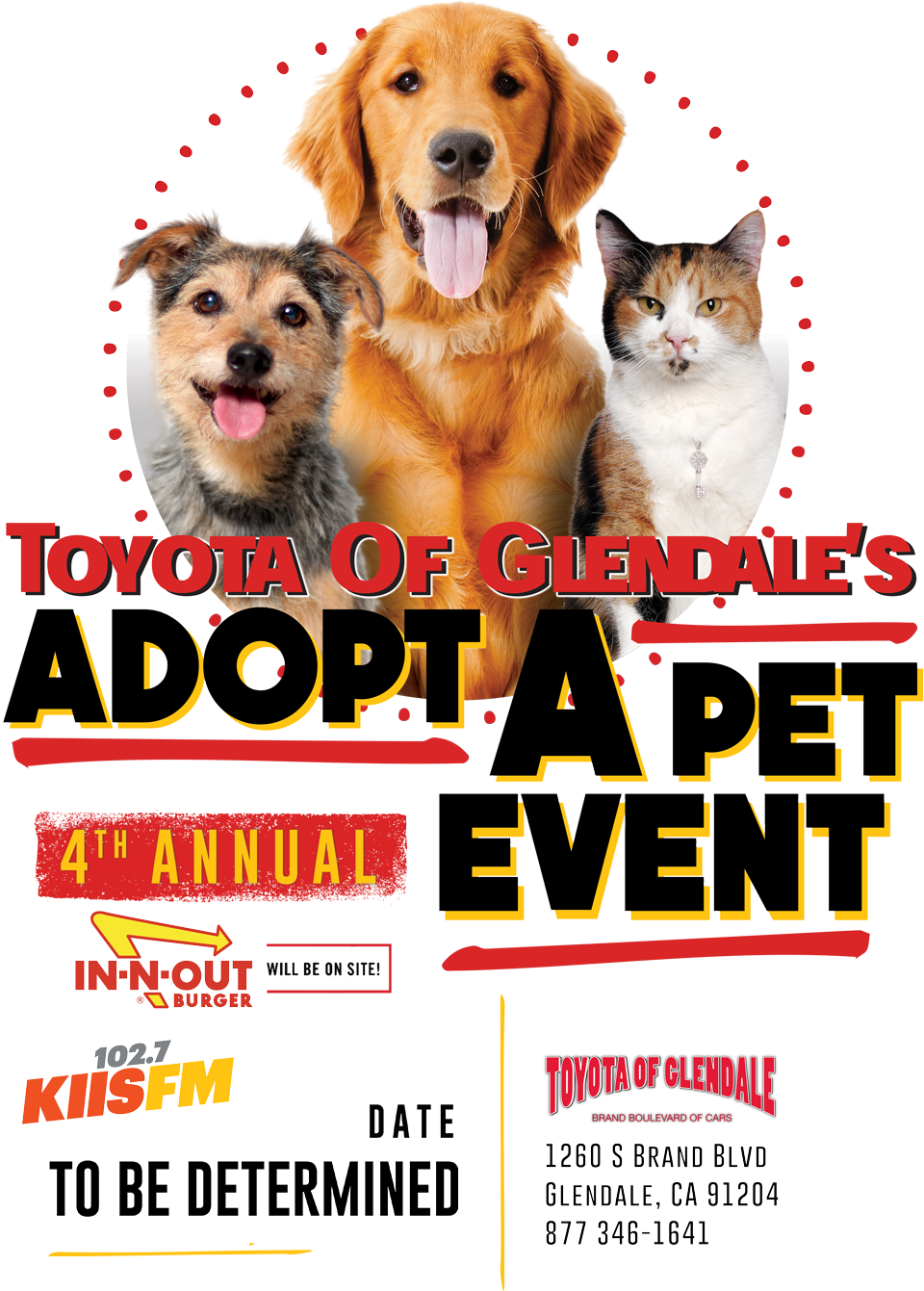 What did you miss at our last
Pet Adoption Event

?

At Toyota of Glendale's Pet Adoption event, held on Sunday April 28th of this year, visitors received free face paintings, complimentary Carls Jr., swag bags, and more. This year was our most successful Pet Adoption Event with 9 Pet Adoptions and lots of adoption applications. It was a great time and event meant to put people and pets together, we look forward to seeing you again next year!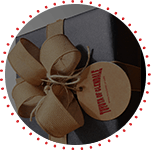 PRIZES
We gave out tons of prices - one every 15 minutes was raffled off by our friends at KIISFM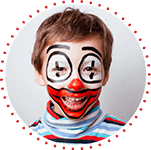 FREE FACE PAINTER
Check out some of the pictures below to see all the kids that got to get their faces painted!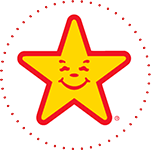 FREE CARLS JR
We hope you enjoyed the complimentary food and drinks from Carls Jr.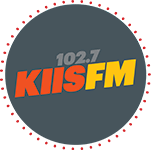 HOSTED BY KIISFM
To keep things rolling, We had Los Angeles number one radio station, KIIS FM's fabulous Patty Rodriguez & NBC's California Live host and former American Idol Finalist, Kimberly Caldwell-Harvey hosting our wonderful event
---
OUR SPECIAL VISITORS
Our adorable main attractions will be coming from the following special guest organizations: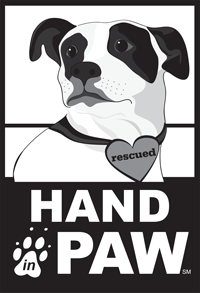 Hand In Paw Rescue, founded by Piper Wood, turns adoption into a happy experience by presenting dogs that are groomed, socialized, spayed/neutered, and fully vaccinated. A registered 501 c3 company, Hand In Paw places dogs and cats while educating the public about puppy mills, and rehabilitation of a dog.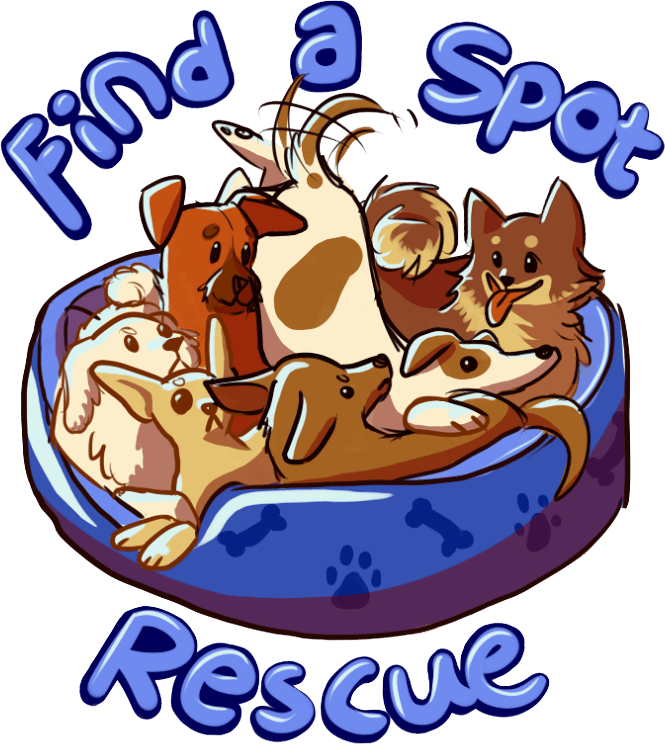 Find a Spot Rescue and Pamela Yin finds homes for unwanted small dogs with 100 percent of donations going toward canine care and not administration. It is our pledge to help find forever homes for the unwanted, medical needs and senior small dogs.
Our mission is to find loving, lifetime homes for all Southern California Golden Retrievers in need, regardless of conditions or circumstances. We will always strive to heal the sick and injured, rehabilitate the neglected and abused, and nurture the aged and unwanted until we find the perfect family.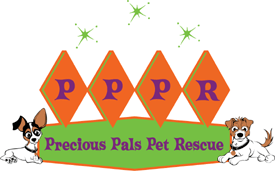 We are dedicated to rescuing, rehabilitating and re-homing animals from high-kill shelters throughout Southern California. Our main focus is rescuing abandoned and neglected animals with medical needs to assure that they get the best medical treatment to live long and healthy lives in their new homes.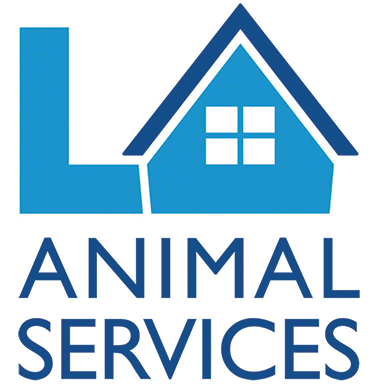 We envision a day when every pet born has a good home and is cared for all its life, when no person is ever endangered by an animal and when all Angelenos are actively engaged in making Los Angeles the most humane city in the nation.

We are a non-profit organization providing global assistance to save the lives of animals and prevent suffering and cruelty. ISWMP's domestic efforts focus on the successful removal of dogs from LA city and county high risk kill shelters, assisting them through the rehabilitative process and successfully placing them in their forever homes.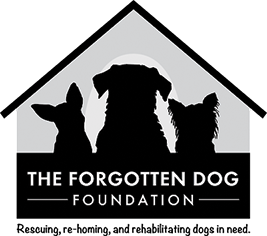 We are a Los Angeles based group of dedicated volunteers who do this simply for the love of animals, especially those who are forgotten. Combined, we have rescued well over a thousand dogs, and with your help, we can save thousands more.

We educate and empower the community to advocate for every cat's right to be safe, healthy and valued. We are building a no kill nation, one stray at a time.
---
PUPPY LOVE FROM OUR LATEST EVENT.
Click on a thumbnail below to get a better view of our gallery of photos from last year's event.
Thank you to everyone who made it to the event! We hope you found a special friend to take home in your ride.